I have so many things to ramble on about; I probably have a dozen posts started. That is something you should know about me. I'm random. Really random. I'm not sure how this blog will take shape ("take shape" is a pretty code phrase for "be organized"), but I'm going to keep on writing.
Today, I must tell you about Azure Standard because I don't want to wait any longer. You need to know. Right now. It would be wrong for me to keep this secret for one more minute.
Azure sells quality bulk, natural, and organic foods through a co-op system. They have recently expanded their routes and now deliver to the Midwest! If you want to know if they have a route in your state, give them a call. If you want to browse the website to check out products & prices, sign up for an account.
Here are some pictures of my first order. Why would a woman take pictures of her Azure Standard order? She is either crazy or starting a food blog. Or maybe both.
A quartet of big bags–one hundred pounds of organic food for $70.80 (plus the 8.5% delivery fee). Yes.
25# organic red beans
25# organic soft white wheat berries (for milling into flour)
25# organic rolled oats
25# organic cornmeal
If you are wondering how I store all of this, I will have to save that post for another day (because my storage solutions are still "taking shape"–wink, wink).
Other goodies from my first order ~
20 lbs. of organic Honeycrisp apples ($23) A yummy bargain!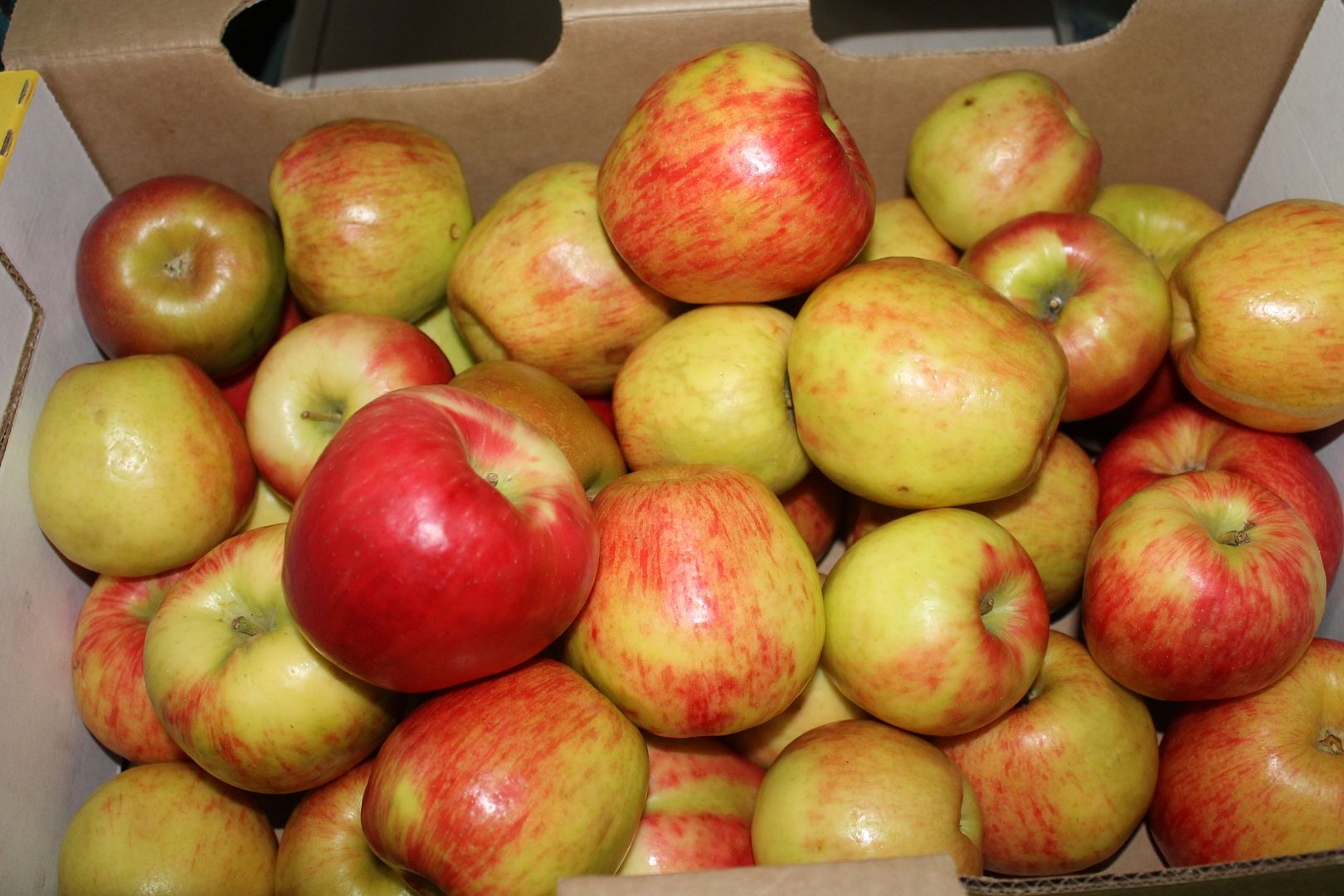 5 1/2 pounds organic raw cheddar ($7/lb) and 5 lbs. Raw Wheatgerm ($4)
and 10 1/2 pounds organic black beans ($15) and Celtic Sea Salt Crystals, Light Grey ($4)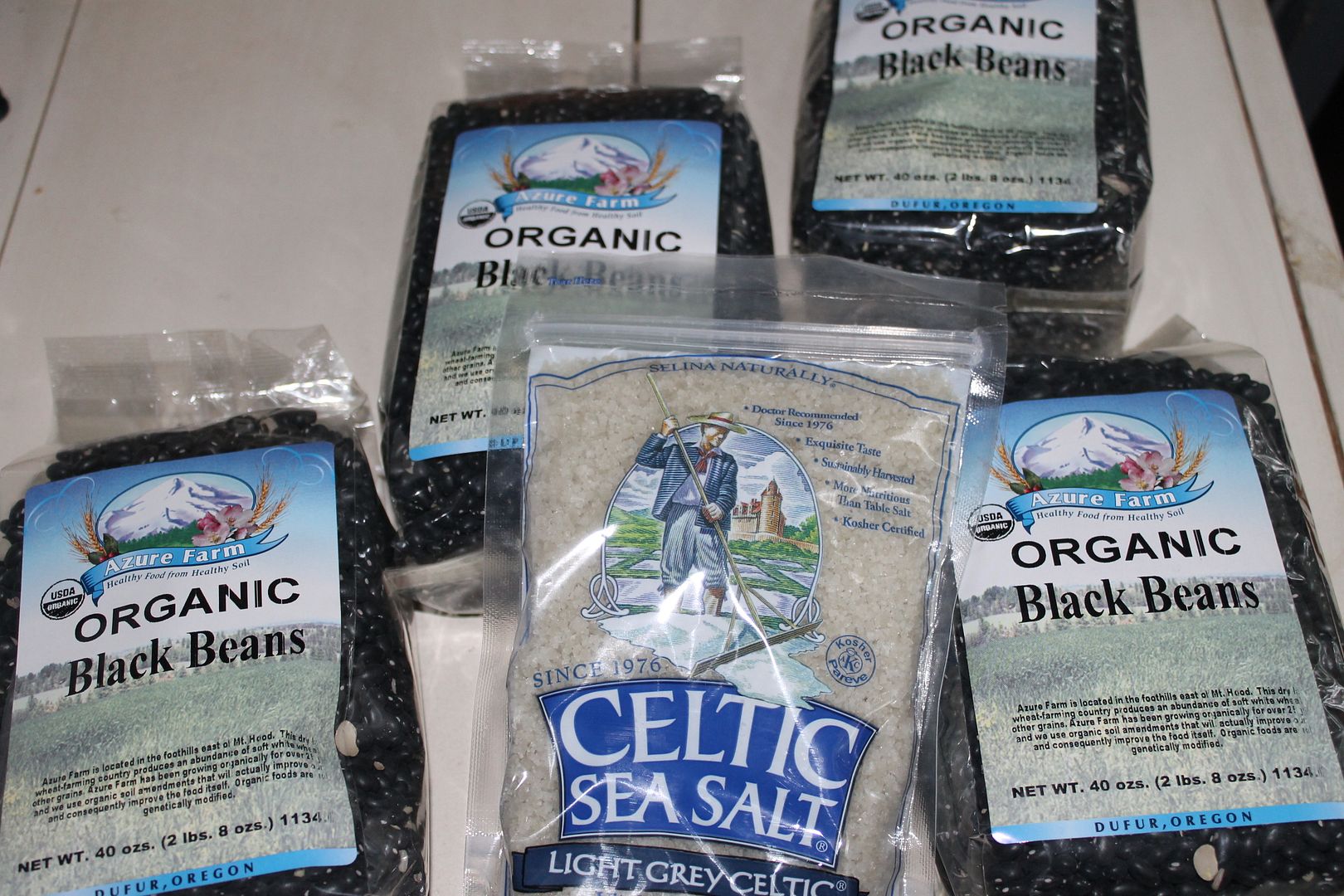 Now, let's chat about why Azure is fab. I called and asked questions. Lots of questions. Here is what I gathered from my phone interview . . .
Azure does not carry products containing
~ GMOs
~ artificial preservatives
~ artificial sweeteners
~ artificial colors
~ MSG
Azure would never knowingly carry a product that's been commercially sprayed with poison (pesticides, herbicides, or any other cides). This is good news for those of us who want to eat organic berries and nuts but can't manipulate the budget to pay the price for organic. Some of the farms supplying Azure may spray around the edges of the crop before the plant or fruit emerges. This isn't ideal, but it is a better option than most of the nuts and berries I find in the grocery store (which have been commercially sprayed). Azure also carries transitional products from farms that are in process of becoming certified organic. The transitional products are basically organic, but you get them at a lower cost because the farm doesn't have the organic stamp (yet).
I'll be placing my second order with Azure next week. And I'm excited about it! Excited enough to take pictures when it comes in? Yes.
8 Responses to "Azure Standard (first order!)"