I plan on doing a series of these (r)evolution posts to show where we started and where we are now with certain foods. We've been changing for so long that I don't remember when some of these changes occurred, but I can assure you it's been a slow, slow process. Slow and steady.
I picked peanut butter for my first post because . . . I don't really have a clue. Maybe because it's one of the few whole foods I purchased with coupons.
We started with reduced fat because I thought less fat was best. I started to read labels (16 ingredients in peanut butter?) and switched to regular Jif  and later to Skippy Natural. After learning that most peanuts are contaminated with mold (aflatoxin) and that they are one of the most pesticide-contaminated crops, I made one final move– organic peanut butter (yes, I have to stir it; yes, I'm okay with that).
I could write a dissertation on the ingredient lists below, but that would bore you and I have to go grab some pumpkin bread from the oven in approximately three minutes.  So, instead, you get the flow chart.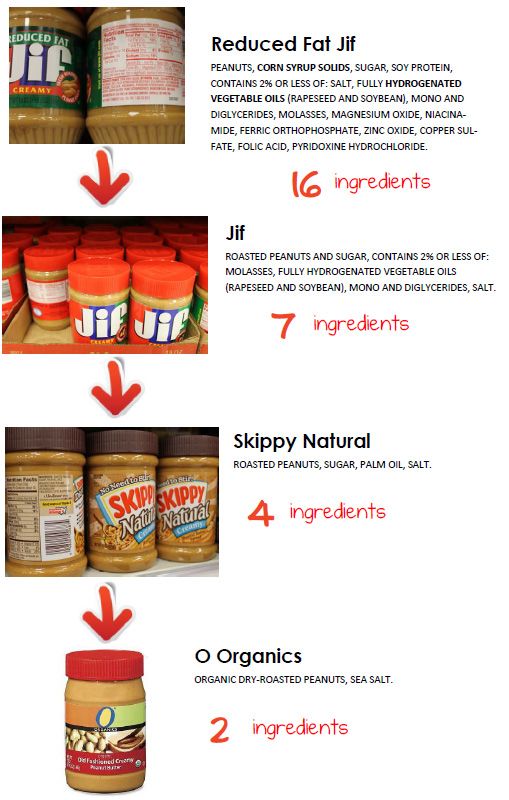 You have to consider your time, your money, and even your sanity as you start your own food (r)evolution. Slow and steady.
8 Responses to "Peanut Butter (r)Evolution"